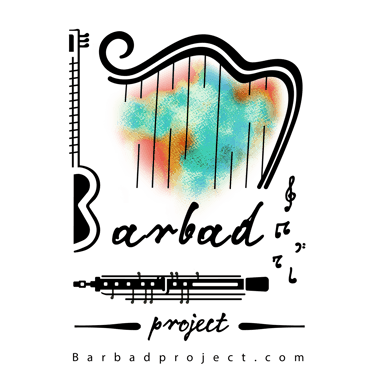 OUR PAST AND UPCOMING PERFORMANCES
I CONCERTI PASSATI E FUTURI
کنسرت های گذشته و آینده ما
The project started from the Mohsenipour brothers, musicians that performed already during their childhood in Iran, where they also had many important working experience.
After leaving Iran the three brothers, basing in Rome, started new music partnerships.
The Mohsenipour brothers met and played live with various talented artists from Italy, Algeria, Afghanistan and many other lands, creating new fusion sounds, revealing the World a new approaching project where no borders, no religion, no race but only art counts, unites heart and souls of people.
The iranian taste and music system, the international composers, instruments from different cultures gives the band, known as Barbad Project a different taste.
The musicians had performed live in many different country and are weekly expanding the booking calendar.
Il progetto nasce dai fratelli Mohsenipour, musicisti che si sono esibiti già durante la loro infanzia in Iran, dove hanno anche avuto molte importanti esperienze lavorative.
Dopo aver lasciato l'Iran i tre fratelli, stabilitisi a Roma, hanno iniziato nuove collaborazioni musicali.
I fratelli Mohsenipour hanno incontrato e suonato dal vivo con vari artisti di talento provenienti dall'Italia, dall'Algeria, dall'Afghanistan e da molte altre nazioni, creando nuove sonorità fusion, rivelando al mondo un nuovo progetto di avvicinamento dove non ci sono confini, non c'è religione, non c'è razza ma solo l'arte conta perché unisce il cuore e le anime delle persone.
Il gusto e il sistema musicale iraniano, i compositori internazionali, gli strumenti di diverse culture danno al gruppo, conosciuto come Barbad Project, un gusto diverso.
Questi talentuosi musicisti si sono esibiti dal vivo in molti paesi diversi e stanno espandendo settimanalmente il calendario delle prenotazioni
RECENT AND NEXT LIVE PERFORMANCE

CONCERTI RECENTI E PROSSIMI
کنسرت‌های اخیر و آتی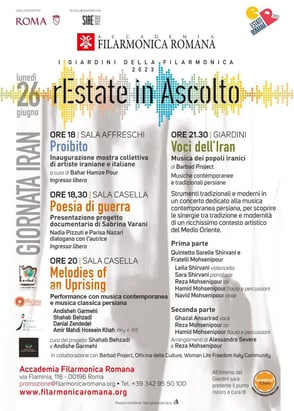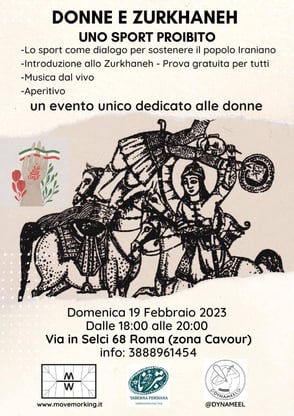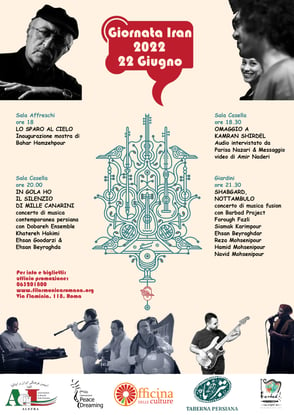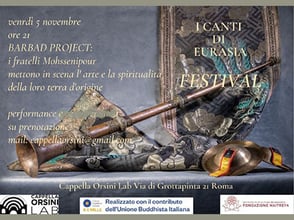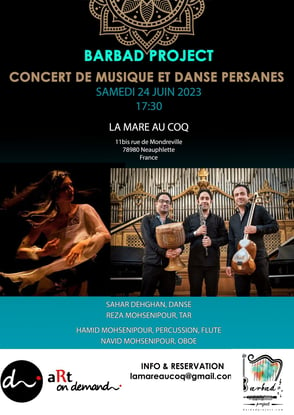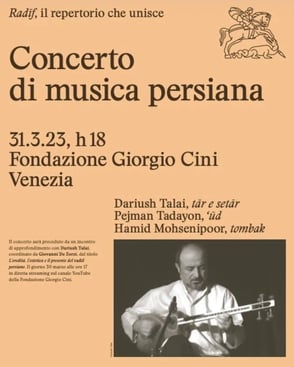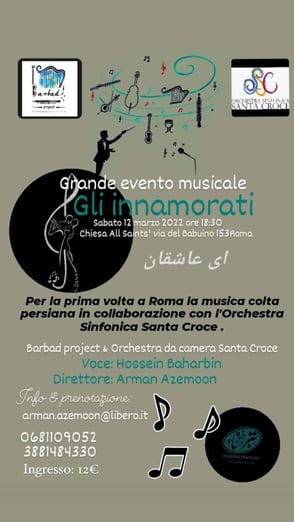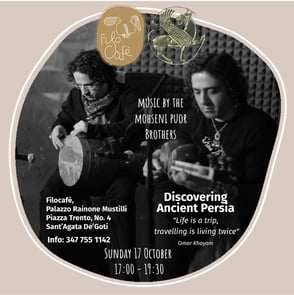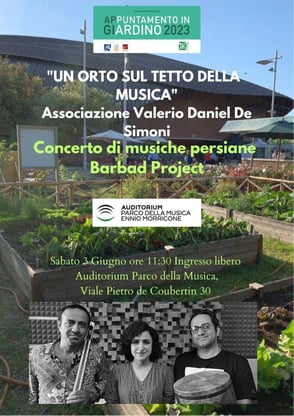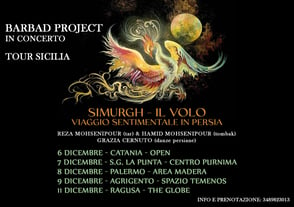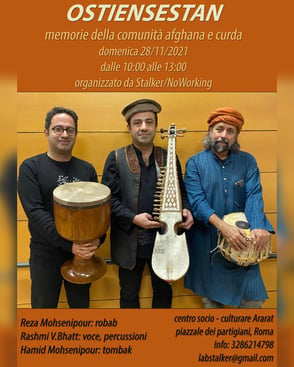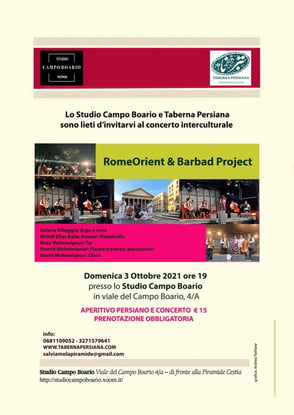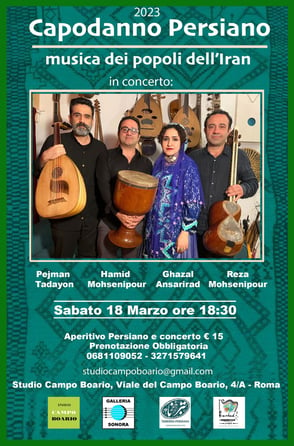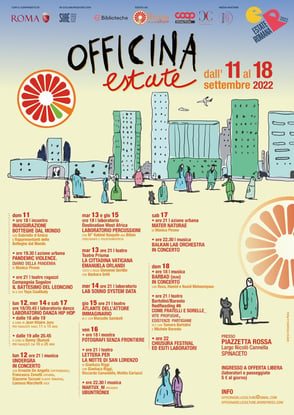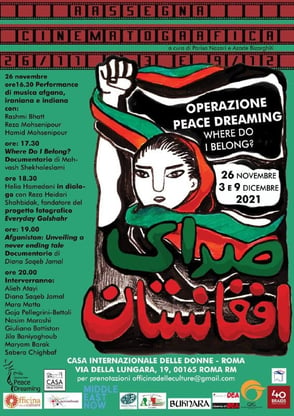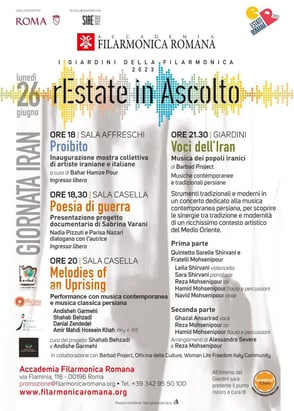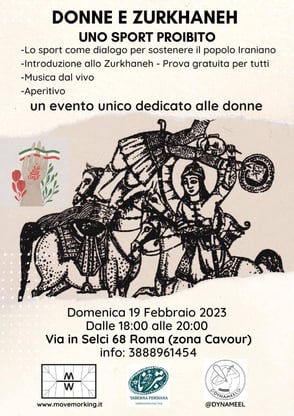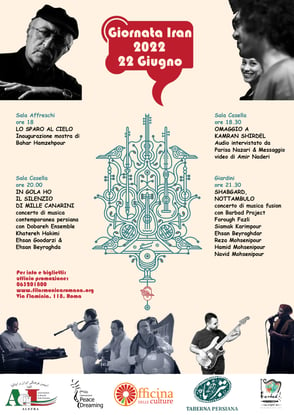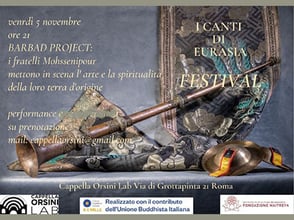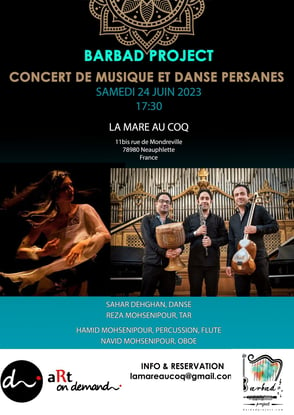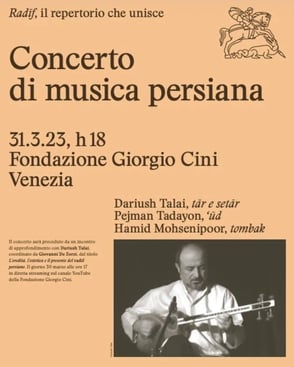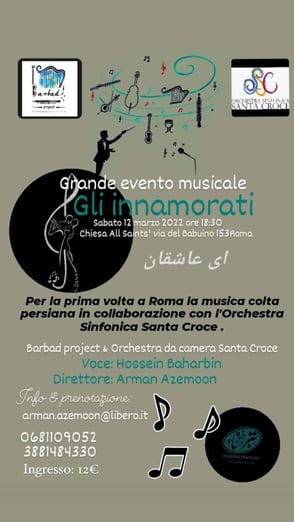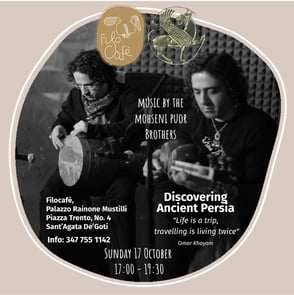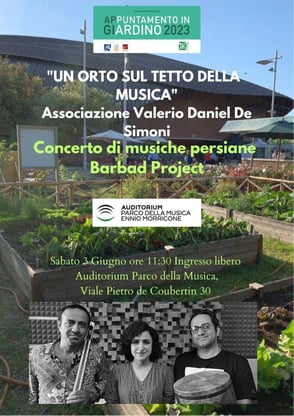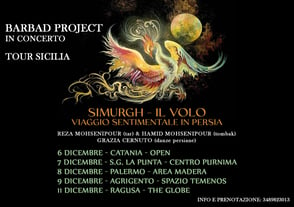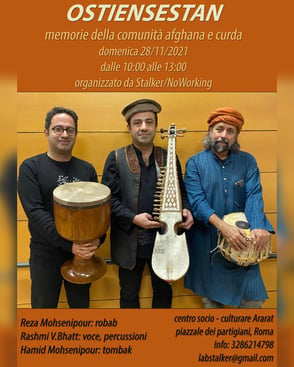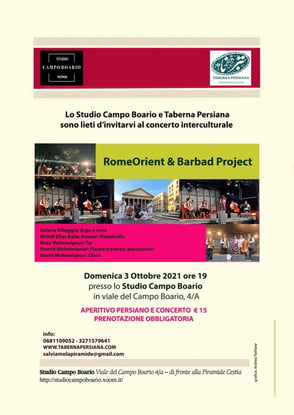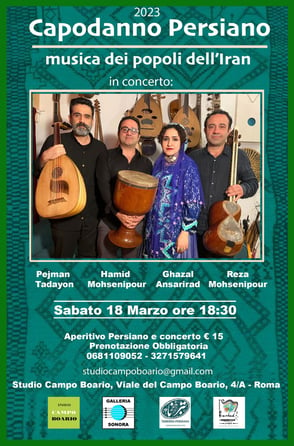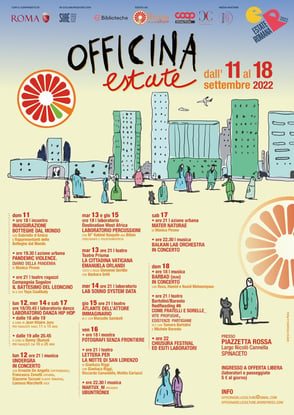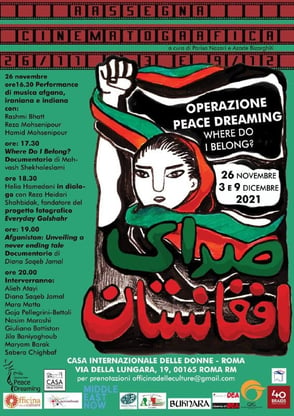 OUR PAST PERFORMANCES
EVENTI PASSATI
کنسرت های گذشته